Home | Up | Screen Shots
Union Manager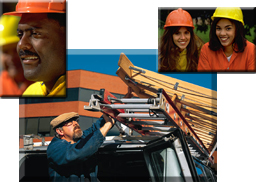 Welfare, Pension & Dues invoicing, payment entry, and account tracking.
Contract and membership management.
A complete Accounts Receivable for Union Welfare and Pension plans as well as Member Dues.
Perpetual billing, payment and membership histories.
Change reports for Pensions and Welfare.
Excel format file export for Actuarial reporting.
Dues can be Check-Off and Non Check-off on a per member basis.
Most reports can be displayed on your monitor as well as be printed.
Data is maintained in a Microsoft Access compatible form. Using MS Access or a compatible program, ad-hoc queries and reports can be made.
User Security is integrated into the system.
Completely network ready and scalable.
Database copy and repair functions are built-in.
Automatic integration with our WinGL.